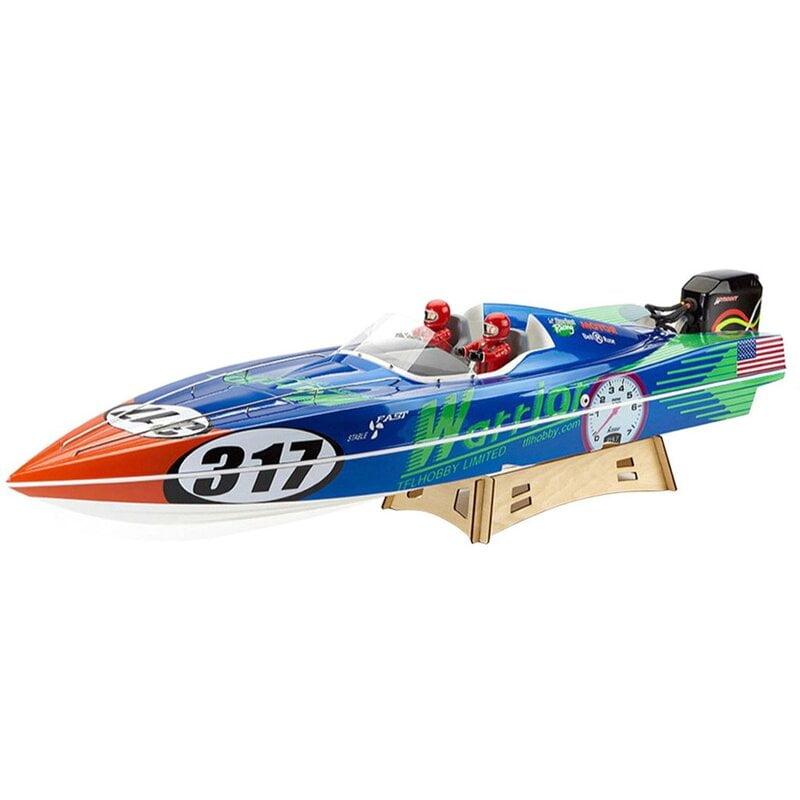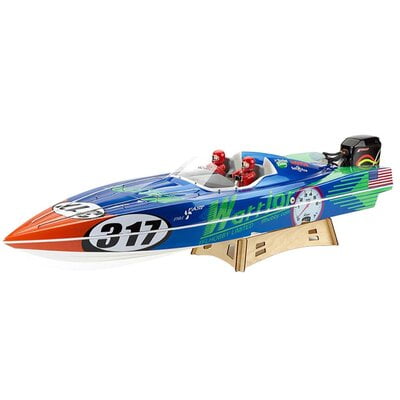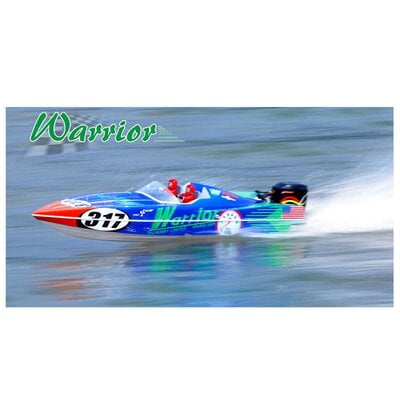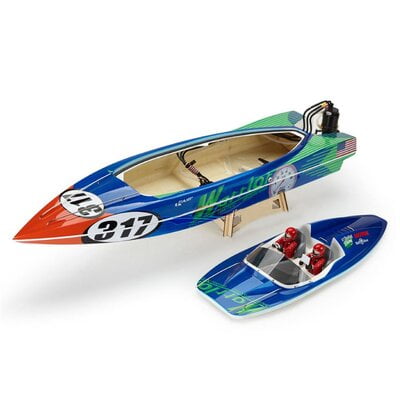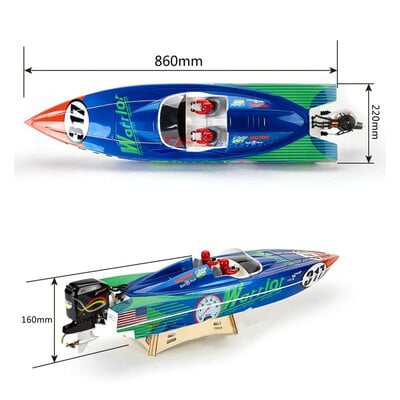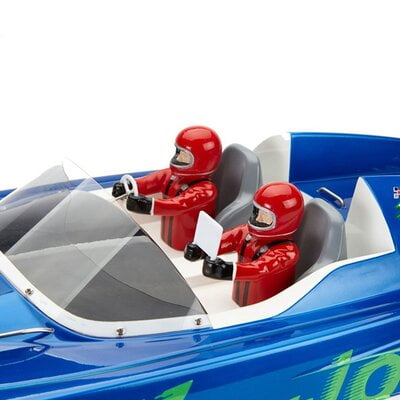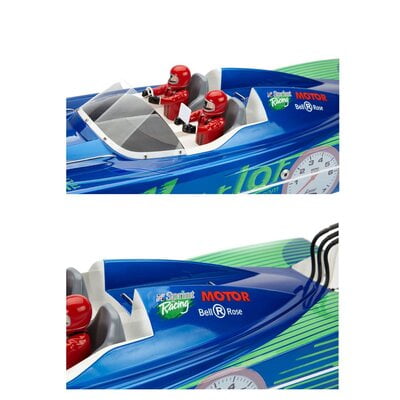 TFL Warrior P1 Powerboat
The Outboard Motor features the SSS LBP 3660 brushless in-runner motor. It utilizes imported silicon steel, magnetic steel and bearings. The motor has an effective efficiency of up to 90%, which provides surging power and energy saving.
The hatch now features a magnetic setup for quick and simple maintenance and inspection.
This also provides a stronger seal to prevent water from flooding within 10 minutes after the ship was turned over.
The boat can reach a speed of 50-60km/h, giving you an extraordinary boating experience.


- The scale outboard setup Can be adjusted to help get the propellor angle just right.
- This model comes in two versions; ARTR & RTR, We can also supply hatch's and Hull Only's for when an accident has occurred or you just want a project.

Please Note: Whilst every care has been taken to ensure the ARTR & RTR models are plug and play we advise you to check over the boat for loose screws and well greased drive train. Also please check the water-cooling pipe work is free from obstruction and ready to run.
These boats have sharp edges and are not a toy we
recommend
that an adult is always present when children under 16 are using them
Outboard Motor available Here
Product Details
Specifications
Boat Specifications
Brand

TFL Hobby

Length

860mm

Beam

220mm

Height

160mm

Construction

Fibreglass

Hull Type

Mono

ESC

Seaking 120a

Motor/Engine

Outboard SSS 3660 2070KV

Recommended Battery

4S 4000Mah 30C+

Drive System

Outboard (Geared)

Self-Righting

No